Old and outdated bathrooms are eyesores. Pink bathrooms may have been all the rage back then, but you can do so much more with a diverse color palette. This is where we come in. We offer a range of custom bathroom design options to meet your needs.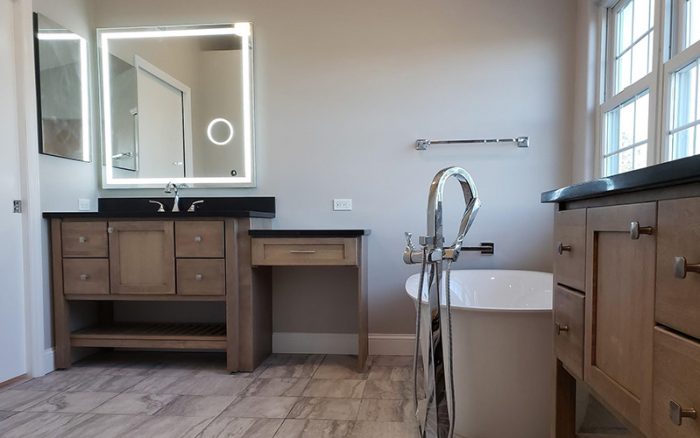 From a half bath to a master bathroom or a simple paint job to a complete tear-out – our all-inclusive service ensures you get the bathroom that you deserve. Your bathroom is a hub of activity, so naturally, you want it to look beautiful and remain functional.
---
Why You Should Get Your Bathroom Remodeled

Increase Your Home's Sale Value
Bathrooms look older than the rest of the house, and estate agents know this. Hire professional bathroom remodelers to make it look good as new.
Consider a remodel if you spend more time cleaning mildew in your bathroom than actually using it.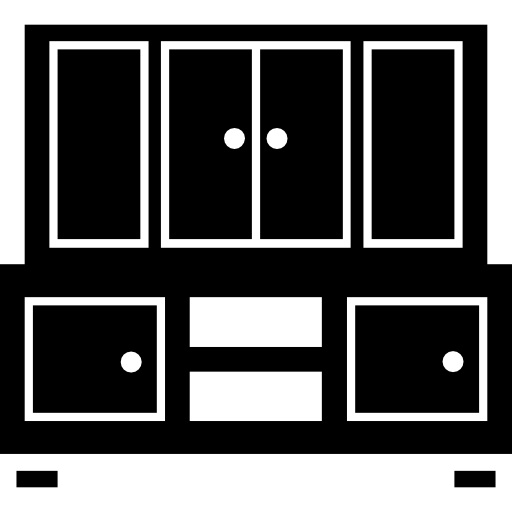 Get More Storage Space
Add a linen closet, expand your bathroom to make room for a cabinet, and other storage solutions to maximize the space.

Stop Worrying About Repairs
Our crew can determine issues reasonably quickly. Trust them with minor and major repairs without worry.

Get Specialty Contractors on Call
Whether you need electricians or plumbers, we have them on call.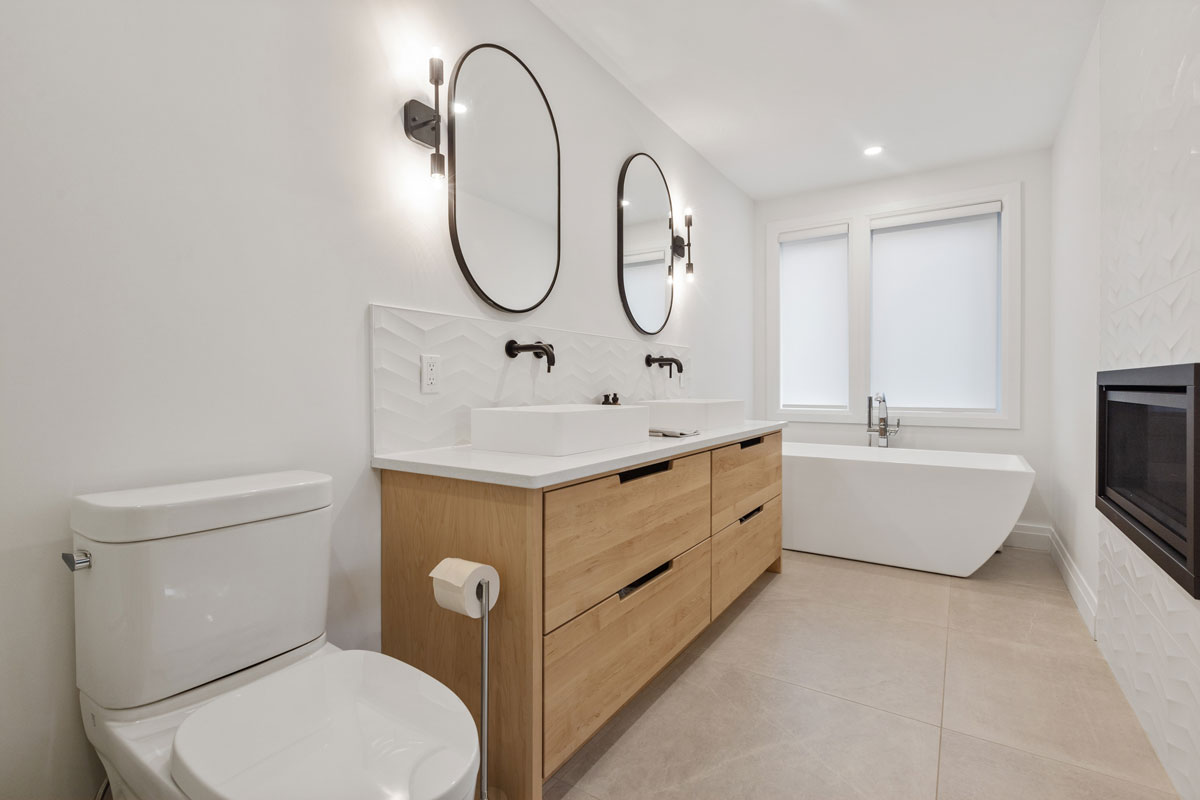 ---
Wide Range of Bathroom Remodeling Services
Minor Cosmetic Services
New plumbing and electrical fixtures, spackle and paint refresh,
Major Cosmetic Services
This includes minor cosmetic, tile changes, and vanity changes.
Bathroom Repairs
Fixing sheetrock, plumbing, electrical, maintenance, cracked grout/tiles
Bathroom Remodeling
Complete tear out of the bathroom and replace existing elements. No relocations.
Customized Bathroom
This is where you will have all the options available to you regarding enlarging the space relocation of all plumbing and electrical elements.
---
High-End Upgrades for Your Bathroom
We don't stop there. By choosing us as your bathroom remodeling contractors, you can get high-end upgrades that can take it to the next level and increase your home's value at the same time:
Pet bathing stations
Bathroom storage solutions
Radiant floor heating
Freestanding tubs
Skylights / operable sky windows
Steam showers
Large format tile
Curbless entry shower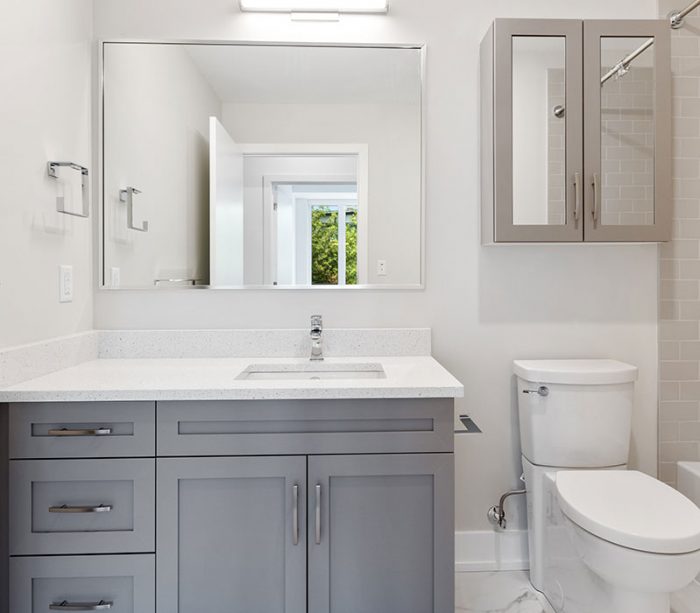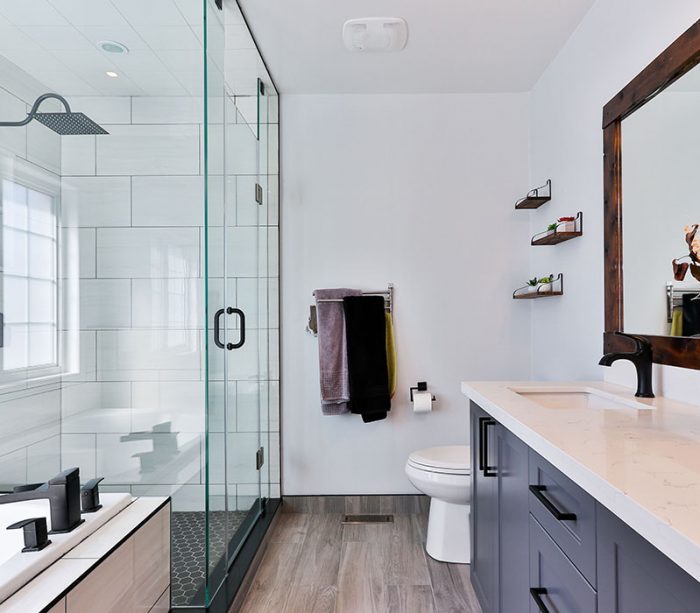 Media/entertainment
Tile patterns – herringbone, Chevron, diagonals, etc.
Tile scribing/ river rock and mosaic inlays
Custom shower niches
Wall to wall benches, floating benches, corner shelves, mitered edges.
Linear drains and wall drains.
Custom shower pans (mosaic, pebble, or large format tile)
Natural stone installations
And more!