About Us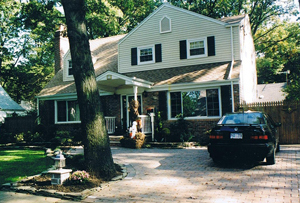 A Message From the Founder and President…
GREG HOME IMPROVEMENT INC. is a fully licensed and insured Design/Build dedicated to turning your remodeling dream into reality with an established and enviable reputation throughout New York City and Long Island. Our team of experts prides itself on the reliability and the quality of our work. Greg Home Improvement offers top quality workmanship, attention to every detail, and personalized customer service. Every remodeling project is closely coordinated and supervised by Greg Estevez and his staff.
All of our dedicated remodeling experts have years of experience to help you in everything from kitchen and bathroom design, to installing new floors, painting, and all your remodeling needs. Our complete all-inclusive service takes care of all the planning and eliminates the hassle of having to find reliable installers, electricians, and plumbers for your remodeling project. We take care of all the leg work for you from demolition to the final layer of paint. Let Greg and his staff make your remodeling vision a reality.
Greg Home Improvement is a full service General Contractor specializing in residential remodeling. Act now and take the first step towards having your remodeling job done right.
Principals
Has over 30 years of experience in the residential and commercial remodeling industry. Greg has a formal education in construction. He started as a framing carpenter and has coordinated many projects as a field supervisor. He was also the top contractor for a leading home improvement company. Because of his extreme professionalism and dedication to his customers, he decided to start his own business 20 years ago.
"We take great pride in making a customers project run as smoothly as possible" – Greg Estevez